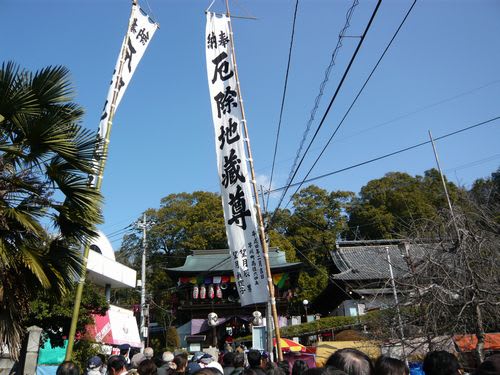 In the post published on the 10th Feb, the local festival of Jizo Bosatsu (Japanese Buddhist Guardian Deities) in Fujiyoshida City, called "Aizen Yaku-yoke Jizo-son Festival" was introduced. Over 150 numbers of access to the post, including a person whose home town is Fujiyoshida City, but living somewhere else now, and it really showed that this festival is very attached to the locals.
When an opportunity comes, I will translate the post into English in order to explain what Jizo and Yaku-Doshi are about.
Let's take a look at the 4th album of Fujifabric's, "Chronicle" today.
The title of songs in the album are as follows;
1. Baumkuchen
2. Sugar!!
3. Merry-Go-Round
4. Monster
5. Chronicle
6. April
7. Clock
8. Listen to the music
9. Onaji Tsuki (The Same Moon)
10. Anthem
11. Laid Back
12. All Right
13. Time Machine
14. Naimono Nedari (Asking For The Moon)
15. Stockholm
Shimura kun's agony, a sense of solitude, and profound regret to what he is now, are just so stark in the lyrics that many of Japanese fans cannot listen to this album without teas.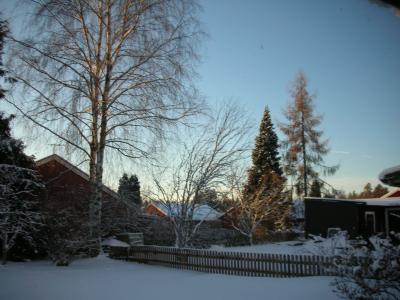 'Chronicle' is the album in which Shimura did his utmost. "The other members of Fujifabric won't be angry at me saying that I did all by myself to make this album including writing the lyrics, music and even arrangement.", he said in his interview in FAB BOOK. Unfortunately, this album has become the last one in which Shimura was involved directly.
Another noteworthy point is unlike the first three albums, all the songs in this album, except "Sugar!!" and "Onaji Tsuki", were recorded at a studio in Sweden. Progress in recording can be viewed in an accompanying DVD of "Chronicle" and a documentary DVD in FAB BOX. The harsh weather, long dark nights, heavy snow, and repeated recording sessions in Sweden must have made Shimura so exhausted, mentally and physically.
He exposed "the worst of the worst part of me" in the lyrics. Recently, the Japanese music scene is full of songs carrying a positive message - "Thanks for staying with me", "Glad we could meet each other", "Happy to be born in this world",etc, but Shimura dared to expose the weakest part of himself non-fictionally. As a musician, it was only the way to digest all failures he made in his life by putting them in the lyrics trying to create a beautiful music, he said.
In his interviews in June 2009 on the magazine called "Ongaku To Hito" ("Music and People"), he confessed quietly a episode of broken heart, but I personally feel that what lies at the bottom of this album is not only undulations in love between a man and a woman, but something much deeper and fundamental - an arising question about 28 years of his life.
That's why Shimura claimed, "the beginning of making the album is the moment I was born.".
Though it is always difficult to guess what he really means in the lyrics due to his special technique of writing the lyrics (to avoid words which can limit the state of affairs) in order to make projection of listeners' feelings easier, his agony and loneliness can be felt so much from the music. As we understand his feelings, we project our heartrending memories onto the lyrics and music. Shimura wished to share his struggle with the others who had a similar experience, but how many of us have taken our life so seriously and have encouragement to face ourselves earnestly?
Will be continued to the next post.
Today's song is "Time Machine".